How We Arrived
After running a local newspaper ad in 2004, we got a call, landed a client and started our first "dynamic online retail" (a.k.a., e-Commerce) website. We continued to help business owners get into the online retailing game with great success and officially founded mobiWebcom in 2012. We enjoyed such a loyal and satisfied customer base that it just made sense to form mobiWebcom and offer our creative solutions to more businesses.
Given our heritage, we've naturally been at the forefront of digital media technology, tools and techniques. Interactive digital media simply went hand-in-hand with online retailing, and getting people to buy took more than just a pretty website. We quickly realized that our customers' success partly depended on providing engaging media that could educate consumers. Since then, we've focused on the creative design of cutting-edge interactive media for web, mobile and social networks. While we still maintain roots in e-Commerce, we help clients in a variety of industries with training, educating and informing their employees and customers through interactive digital media solutions.
Our Founder
Jeff Clem, President & CEO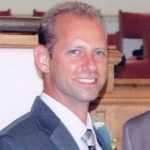 Jeff's professional career has been in the leadership and management of countless interactive multimedia projects since 1995. His work has included a variety of media and technology, ranging from immersive 3D simulations, games and virtual reality to interactive video and web-based training. He holds an M.S. in adult learning psychology and human performance engineering, and a B.S. in video and media production.
Jeff inspires clients to be progressive, forward-thinking and innovative, and enjoys repeat business because of a strong work ethic and professional values deeply rooted in integrity, respect and accountability.
Director, Human Performance Technology
– IDSI
Lead Project Engineer, Simulation and Training
– Lockheed Martin Mission Systems & Training
Senior Staff Enterprise Consultant
– Lockheed Martin Corporate Headquarters
M.S. Instructional & Performance Technology
– Boise State University
B.S. Telecommunications (Digital Media)
– Kutztown University
FAA Certified sUAS Remote Pilot
Certified Manager – Institute of Certified Professional Managers (ICPM)
Why Choose Us
Proven Experience
More than a DECADE of experience in developing interactive digital media solutions of different types for all types of user technology. We've seen the progression from personal computer applications to Internet websites to smartphone and mobile device apps. Experience counts!
Digital Media Professionals
We take our industry seriously and keep learning new techniques, technology and best practices. We bring deep knowledge of the art and science behind media technology, project management and solid production values, which are essential to successfully create effective, engaging end results. Don't hire a hobbyist. Hire a professional media production company. That's who we are!
Custom Solutions
We never see our customers as "just a business." Like people, each business is unique, with its own needs, objectives, visions and culture. That's why you won't get cookie-cutter solutions at mobiWebcom. That's also why we have such a wide range of tools, techniques and possibilities to offer. We work with you to define and tailor the right solution for your business.